SEO in 2022: 8 Trends You Need to Know
The SEO landscape in 2022 will be more competitive, more reliant on AI and semantic search, and feature more Local searches than ever before.
These are the 8 SEO trends you need to know and how to use them in your SEO plans.
SEO in 2022: What Macro Factors Are at Work?
There are 4 big macro factors impacting our 8 trends for SEO in 2022. Check them out below, or watch the video below if you're not feeling like reading. But be warned: it's an in depth video review and you'll need to have some time to invest!
RankBrain: Google's machine learning, AI algorithm used to process search queries and sort through search results. RankBrain uses something called semantic search.

Semantic Search: A data searching technique that moves beyond matching a search query with keywords. Instead, semantic search aims to match based on context and contextual meaning to find the best possible result for the intent of the question.

Competitive SEO Landscape: SEO is becoming increasingly competitive with more and more organizations fighting for real estate on top of the SERPs. In this competitive environment, great content (especially long-form content) that addresses user intent and is well-constructed is more important than ever.

Local SEO: In 2022's competitive SEO landscape, local SEO is another place where businesses can win on the SERPs and win new customers. Nearly half of all searches in 2022 will have local intent, and 88% of those Searches on Mobile devices will result in a call or visit in 24 hours. These are high intent, bottom funnel searches from customers who are ready to convert. Let's win them!
With those factors out of the way, let's get into our 8 big trends for SEO in 2022.
#1: Build…and Continue to Build Topic Clusters
What's a topic cluster?
A topic cluster is a group of interlinked web pages. They're built around one piece of pillar content targeting a broad topic, linked to several related but more narrowly-focused pages.
This is also called a "pillar page" approach, where the main piece of content is the center of the cluster and supported by the surrounding "sub-topic" pages through internal linking. Here's an example: let's say you wanted to rank for a really broad keyword like local seo. That broad topic would be your core topic at the center of your topic cluster.
In order to rank for such a high volume and competitive keyword, you'll need to convince Google that you're an authority on the subject. And that's where your supporting subtopic pages come in. You can help your entire cluster to rank more highly by creating new pieces of content exploring areas like local seo pricing, local seo vs. on page seo, how to set up a Google Business Profile, the #1 ranking factor for the Google Business Profile, and then linking those supporting subtopic pages to your primary core topic page.
Google will understand the contextual association between the pages (remember, semantic search is a big macro factor), and the descriptive anchor text of your internal links will also help boost rankings.
#2: Keyword Research Matters More than Ever
Keyword research matters. Before investing time in new content, you want to know if your keyword can generate results. That's even more true in 2022 when competition will be fiercer than ever.
We want to consider both competition and search demand when choosing relevant keywords. In general, we want to find keywords have relatively high search demand and relatively low competition. In the matrix below that means the quadrant in the upper left area is where we want to focus.
We want to avoid the quadrant in the lower right, with keywords that are both highly competitive and low volume. The two quadrants in the yellow boxes are "maybe" keywords. There are situations where they may make sense to consider, but they should be lower priorities.
Once you have a list of relevant keywords to target, you can create a plan for building content around those keywords. This is your content strategy or content roadmap. And of course, you should plan your content into groups of related pages (those topic clusters again!), with a main topic page and supporting sub-topic pages.
If you're looking for some free SEO tools for keyword research, check out number 1 and number 5 on this list of free SEO tools.
#3: Long Form Content for On Page SEO
In a competitive SEO world, long form content can often help demonstrate expertise and authority to Google. And if you're writing long form content, you need to make sure you're structuring it properly. That's where your heading tags come in.
H1 to H6 tags are HTML codes used as visual headings on a web page. The H1 tag is the most important and is (usually) also the biggest on the page. As the heading number gets bigger, the font gets smaller. An H3 is smaller than H2 and so on. Heading help On Page SEO in two main ways. First, they provide keyword ranking signals to search engines. H2s and H3s can reinforce keyword themes and can also be used to win featured snippets on the SERPs. Secondly, they help to provide structure to a page and prevent the dreaded "wall of text" that hinders readability.
In this article, the heading above (#3: Long Form Content for On Page SEO) is structured as an H2. The heading immediately below about using H2s is structured as an H3.
How Do I Use an H2 in SEO?
Heading 2 (H2s) can be used to enhance the readability of the page and also can be a keyword ranking signal for search engines. It should be related to your priority keyword theme. A page can have multiple H2s, and this can be used to target multiple secondary keywords, make the page more compelling in terms of semantic search, and make the page more structured and readable.
#4: Local Search is Huge Deal
Here are some absolutely wild facts about local search.
There are an estimated 5.6 billion searches on Google each day. That works out to about 2 trillion per year.
Nearly half (46%) of all searches have local intent. That means search queries like "coffee near me" or "best pizza in New York".
The vast majority (88%) of those local intent searches on Mobile result in a call or a visit to the business in a 24 hour period. These are people looking to spend money NOW.
Local search is high intent and can turn into real money for businesses that know how to capitalize. A big part of capturing the Local SEO opportunity is the Google Business Profile.
#5: Even Though It Has a New Name, the Google Business Profile is Still #1 for Local Search
In late 2021, Google My Business got a new name. It's now called the Google Business Profile. If you're a business with a physical location and you haven't claimed and optimized your listing, you should do this today. Head on over to mybusiness.google.com and claim that listing!
Did you know that 93% of all searches with local intent trigger a Local 3 Pack / Map Pack on the Google SERP? That's a whole bunch of local packs! This Map Pack gets about half of all clicks on the SERP.
And the only way to get in the game is to have a well optimized business listing. If you're interested in more about the Google Business Profile, check out the video below to learn the single most important ranking factor.
#6: Video and Image Search
As competition increases on the SERPs, video and image search may provide less challenging opportunities. Embedded videos (like the one above) can help rank on Google video search. Check out the green arrow below pointing to Video search on Google.
And image search can be an even bigger opportunity. Image search makes sense, especially for competitive topics that are visually important. To rank in Google Image Search, you simply need to use alt text.
What is Alt Text in SEO?
Alt text is short for "alternative image text" and is an SEO-friendly attribute that can be added to an image tag on your web page. Alt text is important for one very simple reason: search engines cannot see pictures. Instead, a crawler will rely on the alt text to understand what image content is all about.
Use your priority keyword theme in constructing alt text for your images, but do it thoughtfully instead of stuffing the keyword.
#7: Semantic Search, Contextual Search, and Search Intent
Semantic search and contextual search are hot topics in SEO, and with good reason. Semantic search, remember, is a data searching technique that moves beyond matching a search query with keywords. Instead, semantic search engines (like Google's RankBrain) aims to match based on context and contextual meaning to find the best possible result for the intent of the question.
If that sounds confusing to you, simply consider Google's motivations.
What Does Google Want?
Search engines like Google are constantly in search of the best content (that is authoritative and relevant) to answer the questions that users have. That's because each successfully answered search query leads to repeat visits and continual monetization on the platform.
Google knows that user satisfaction relies on matching that search intent as closely as possible. So for you, as someone interested in SEO, you don't need to think about semantics as much as simply creating the best, most trustworthy answers (content) to address the questions your customers have.
#8: Links Still Matter for Ranking! Know Your Domain Authority
What is Domain Authority?
Domain Authority (DA) is a 0 – 100 score used to represent site trustworthiness and authority. It is determined by the number, and value, of inbound links pointing to the site from external sites. As your site gains valuable inbound links, it increases in authority.
Not all links are created the same. An inbound link from a highly authoritative site will help your own DA more than a link from a site with a low DA.
Why Does Domain Authority Matter?
Domain Authority is generally predictive of SEO potential. Let's pretend two websites are trying to rank for a similar keyword theme with a brand-new piece of content. A new piece on a content on a site with a Domain Authority of 50 will have a higher potential to rank than a new piece of content on a site with a Domain Authority of 40.
The different SEO platforms have different proprietary calculations and slightly different names. Moz calls it "Domain Authority" (they pioneered the metric), while it's called "Authority Score" with SEMRush and "Domain Rating" with ahrefs. But they are all basically doing the same thing. All are 0 – 100 scores measuring the strength of a website's backlink profile including things like:
The total number of linking domains
The total number of links
The relative domain authority of the domains sending the inbound links
As you are creating content, you should know your own DA and the authority of the site's you're competing with. It can help to manage expectations and might also lead you to perform some link building work.
Wrapping Up
I hope you found this helpful as you think through your plans for your own SEO in 2022. Remember, SEO takes time to show results. The best results typically come from having a solid plan, and then consistently executing against it. Have fun out there and good luck!
About Root & Branch
Root & Branch is a certified Google Partner agency and focuses on paid search (PPC), SEO, Local SEO, and Google Analytics. Learn more here, or hit the button below to check out YouTube for more digital marketing tips and training resources.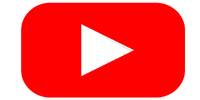 https://www.rootandbranchgroup.com/wp-content/uploads/2021/12/600-x-350-seo-in-2022-v2.png
350
600
Zack Duncan
https://www.rootandbranchgroup.com/wp-content/uploads/2018/06/Black_GLeaf_2-300x248.png
Zack Duncan
2022-01-15 10:47:29
2022-11-15 11:35:00
SEO in 2022: 8 Trends You Need to Know