Microsoft Clarity vs. Google Analytics
Microsoft has its own digital analytics tool called Clarity. But it serves a different purpose than Google Analytics. You'll learn all about it in this comparison of Microsoft Clarity vs. Google Analytics.
Let's do it!
Does Microsoft Have a Google Analytics Equivalent?
Kind of!
Microsoft Clarity is the digital analytics tool from the Redmond, Washington tech giant. However, it is not a direct competitor to Google Analytics. If you want to get started with Clarity, you can check out this video walkthrough or download the PDF below.
Or, feel free to read on for the high level overview.
What Does Clarity Do?
While Google Analytics is incredible for analyzing traffic acquisition patterns and doing detailed reporting and analysis, Microsoft Clarity is a fantastic tool for user experience insights. With Clarity you can watch recordings of how your visitors interacted with your site and see with your own eyes where they get confused or angry. When you can identify these friction points, you can fix and remove barriers to site performance.
Clarity also provides heatmaps of click and scroll activity so you can see this user behavior with your eyes.
For a comprehensive picture of all Clarity can do, check out this in depth Microsoft Clarity tutorial. You can also check out this PDF download for instructions on how to quickly create a free Clarity account and install it on your site.
Getting Started with Microsoft Clarity
What Does Google Analytics Do?
Google Analytics is a comprehensive digital analytics tool that provides a picture of how your visitors arrive on your website. It also shows what kind of activities they engage in after they arrive through numerous detailed reports.
Google Analytics is very adept at tracking the most important actions on your website. These conversion actions (for example, things like purchases for an Ecomm site or a completed form fill for a lead generation business) are critical to measure and count and analyze. Google Analytics will allow you to see where your most important conversions are coming from in terms of paid search vs. organic search vs. social media. It will also show you what specific pages are driving those conversions.
But it will not show you heat maps and session recordings like Clarity that would allow you to see how these conversions are actually happening…or are not happening.
Clarity vs. Google Analytics at a Glance
Google Analytics is great for traffic analysis. Microsoft Clarity is fantastic for user experience insights.
Both Clarity and Google Analytics are free and provide segmentation functionality so you can analyze important subsets of your data.
How Do Microsoft Clarity Reviews Compare to Google Analytics?
Both Microsoft Clarity and Google Analytics are highly regarded.
Check out these reviews from softwareadvice.com. Both Clarity and Google Analytics have impressive 4.7 out of 5 ratings. Also, check out the huge difference in terms of review counts and you'll get a picture of how much more widely used Google Analytics is. That may be an opportunity for you to leverage both free tools and get an edge on your competition.
Here's how that Clarity rating breaks down across 4 dimensions.
What Are Some Benefits of Microsoft Clarity?
No joke. Clarity is a really good tool. Here are 8 benefits.

Cost: It's free. Can't beat that.
No sampling: Clarity can handle lots of traffic.
An intuitive dashboard: If you've been overwhelmed by the new Google Analytics 4, you're in for a pleasant surprise with the simple and easy Clarity dashboard.
GDPR and CCPA ready: Data privacy matters.
No user caps: A Clarity "project" is equivalent to a website that is being tracked. You can add as many people as you'd like to the project.
No performance impact: It won't bog down your site.
Real time session recordings: You can watch what your visitors are doing on your site as they are engaging. It's really cool.
Heat maps for scroll and clicks: Some other tools have click heat maps. Clarity has heat maps for scrolling and click activity.
Wrapping Up
If you've made it down to this point, congratulations! You hopefully now know a lot more about Clarity than you did before. Maybe it's time to set it up yourself and start getting new user experience insights that you may have been missing.
Looking for something else? Feel free to leave a note in the comments or on the Root and Branch YouTube channel at youtube.com/@rooted-digital. We're always looking for new ideas!
About Root & Branch
You can learn more about Root & Branch here. Or hit the button below to check out YouTube for more digital marketing tips and training resources.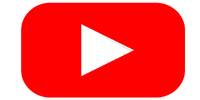 https://www.rootandbranchgroup.com/wp-content/uploads/2023/08/600-x-350-microsoft-clarity-vs-google-analytics.png
350
600
Zack Duncan
https://www.rootandbranchgroup.com/wp-content/uploads/2018/06/Black_GLeaf_2-300x248.png
Zack Duncan
2023-08-09 08:00:43
2023-08-09 08:33:26
Microsoft Clarity vs. Google Analytics