GA4 Views: How To Create a "View" in Google Analytics 4
You might be wondering, "where are my GA4 Views?" If that's what brought you here today, I have bad news and good news. The bad news is that technically there are not Views in GA4. The good news, however, is that we can use report filters to replicate much of the same functionality that we liked about UA views.
We'll cover 3 things in this blog post.
What happened to Views in GA4?
How can we create our own Views in GA4? (Or at least get close)
What other helpful resources can we use in GA4 to help with our reporting?
Let's dive right in!
Where Are Views in Google Analytics 4?
GA4 simply does not have Views. This is one of the many differences between GA4 and UA and it's because the account structure is entirely different and the data model is completely new.
The Universal Analytics Account Structure
In Universal Analytics, the structure went a little like this: Account –> Property –> View. In UA, the Account level lines up with an overall organization. Each distinct web property (like a website or an app) has its own unique tracking code and exists at the Property level of the structure. And Views are where you actually check out your data and reports.
Check out the Admin section of the Root and Branch UA property below. Account level settings are in the left column. Property level settings are in the central column. View level settings are in the right column. If you squint, you can see that this is the "Master View" that we are in here. Check out all of those options in the red box. Things like Goals, Filters, Segments, Content Grouping and more get managed at the View level.
The accepted "best practice" was to have at least three Views: an Unfiltered View that was your raw data without any filters applied, a Test View that you could use in trying our new filters and new configurations to make sure they worked properly, and a Master View that you used on a daily basis.
The Google Analytics 4 (GA4) Account Structure
The GA4 account structure goes like this: Account –> Property –> Data Stream. Like with UA, the Account level lines up with an overall organization. Unlike UA, each distinct web property (like a website or an app) lives in the same Property level of the structure. This allows app and website data to be combined in a single property and can create a unified view of online visitors across both a website and an app. In fact, GA4 was previously called the "App + Web Property" when it was first released in beta. When a website and an app exist together in the same property, each will have their own Data Stream that flows into the property.
When you look at the Admin section of GA4, you'll see settings for only the Account and the Property level of the hierarchy. One of the available options in the Property settings is Data Streams. Check the 4th one down from the top.
What is a Data Stream in GA4?
A data stream is a source of data from your website or mobile app to Google Analytics 4. There are 3 types of data streams available in GA4. You can have a web stream. This is the only type of stream in the Root and Branch GA4 property because we don't have an app. The other two types of streams are an iOS app stream and an Android app stream.
Check out the 3 options below on the right side of the image. You can also read the Google support article here if you're interested.
Each data stream has settings that help to control the specific data is displayed in the GA4 Property. You can see some of those settings below. However, almost none of these settings can help us to replicate the View functionality that we had in UA. One small exception is the "Define internal traffic" feature, which allows us to block out our internal traffic from our GA4 reports. Here's how to do that in under 3 minutes if you're interested.
So if we can't use our Data Stream settings to replicate View functionality, how can we do it? For that we need to use Filters and the standard GA4 reports.
How to Create "Views" in GA4
To create a close approximation to Views, you'll start by clicking into the Reports section of GA4. Check it out below in the red dashed box. It's the second option from the top in the left-hand navigation.
I've expanded the "Engagement" reporting section which begins with two default reports: the Engagement overview and the Events report. The two reports that immediately follow it are versions of the "Events" report with filters applied.
Let's check out the report in the blue box called "US – Events: Event name".
Here's Our "View" For US Only Event Data
This filtered report is the same report as the "Events" report, but is limited to only United States visitors. This is a close approximation for a View that many US-based businesses had in UA that would only look at their domestic traffic. We can replicate the same with our GA4 "View" that is really a filtered standard report. Check out the orange arrow below and you can see our filter after it's been applied.
This report lists out all of the events that took place on the site during the time period in question. Since the data model in Google Analytics 4 is based exclusively on GA4 events, this can help provide a high level view of visitor activity and overall engagement.
Here's How to Do It
To create this kind of "View" on your own, click into the default "Events" report. Now, click on the pencil icon in the top right of the screen to "Customize report."
Now you'll be able to apply a Report Filter based on various available dimensions. If you want to create a filtered view of only US traffic, apply a filter where the dimension of "County" equals "United States" as you can see below. If you want to focus on a different Country – or even filter based on a different dimension altogether – you can do that here.
Now, "Save" the report and save it as a new report. Saving it as a new report will make it available in your Library of available GA4 reports.
You can organize your reports into various "Collections" for easy reference by accessing the Library at the bottom of the Reports section. You can edit your standard collection of "Life Cycle" reports by hitting the "Edit collection" button that you can see below. Find your new report and move it into the proper place in your Collection where you want it to show up. You'll now have it available for easy reference.
What Other Reporting Features Are Useful in GA4?
Reporting in GA4 is quite different from UA. Not only are Views a thing of the past in GA4, but many other elements are either completely new or quite different.
Here are several resources that should make things easier for you. Feel free to check out the linked blogs and video tutorials.
Event Parameters in GA4
A "parameter" is a piece of data that adds additional context to a web interaction (an "event"). For example, an internal link click might be called internal_link_click event. The event will register and record data each time the event occurs. But if you want to see additional information like the specific link that was clicked or the text of the link that was clicked, you're talking about event parameters.
Event parameters are handled very differently in GA4 than in UA. And any comprehensive understanding of reporting requires understanding GA4 event parameters.
Site Search Tracking in GA4
Site search is one of the "enhanced measurement" events in GA4 that is tracked automatically in GA4. If you want to see the specific terms that are searched on your site in addition to the total count of searches, you're talking once again about those pesky event parameters. This guide to GA4 site search will show you to build a quick report and get useful insights about what your visitors are looking for on your site.
Path Analysis in GA4
The Path Exploration report in GA4 is one of the new reports that is available within the "Explore" section of GA4. Path Exploration compares to the Behavior Flow report in UA and represents a big upgrade for GA4. Unlike in UA, the Path Exploration report works based on either a starting point OR an ending point. Here's how to use it.
Campaign Reporting With UTMs in GA4
Do you know how to access your UTM tagged campaign traffic in GA4? This is necessary to track how your marketing campaigns are performing. It's also useful for measuring traffic mediums (like email) that Google Analytics can't classify on its own. New parameters like utm_content and utm_term were only added in July of 2022. In other words, effective campaign reporting is a relatively new feature in GA4. Check out the guide to Google Analytics 4 UTM parameters here.
Looking for something else? Feel free to leave a note in the comments or on the Root and Branch YouTube channel at youtube.com/@rooted-digital. We're always looking for new content ideas!
Wrapping Up
Don't forget that Universal Analytics data will no longer be processed in that platform beginning July 1, 2023. In other words, now is the time to get more comfortable with GA4.
If you're still someone learning about GA4 (as I am), I'd recommend checking out this GA4 vs. UA comparison or this list of updated GA4 questions. You can also subscribe to the Root and Branch YouTube channel for an updated video every week or so. I'll see you there! There are explainers and tutorials for tracking like this.
About Root & Branch
Root & Branch is a certified Google Partner agency and focuses on paid search (PPC), SEO, Local SEO, and Google Analytics. You can learn more about us here. Or hit the button below to check out YouTube for more digital marketing tips and training resources.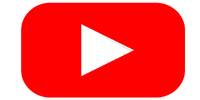 https://www.rootandbranchgroup.com/wp-content/uploads/2022/10/600-x-350-ga4-views-vs-ua.png
350
600
Zack_Duncan
https://www.rootandbranchgroup.com/wp-content/uploads/2018/06/Black_GLeaf_2-300x248.png
Zack_Duncan
2022-11-01 08:00:50
2022-11-18 11:04:48
GA4 Views: How To Create a "View" in Google Analytics 4