Google Signals Explained: What You Need to Know
Google Signals provide enhanced functionality in Google Analytics. It also presents some potential downsides that marketers should understand.
Here's the information you need.
What are Google Signals?
Google Signals are additional data that help power reporting and remarketing in Google Analytics. This additional data comes from users who have ads personalization turned on.
Here is what Google provides as an official definition of Signals.
Google signals are session data from sites and apps that Google associates with users who have signed in to their Google accounts, and who have turned on Ads Personalization.
According to this Google support article, Google is able to use the data from users with ads personalization turned on, and use that to model the cross device behavior of all your users. Cross device reporting is one of the benefits that Google says come from signals.
What Do Google Signals Do?
There are four primary features that Google Signals provide, according to the previously linked support article.
Here is a brief explanation of each.
Cross platform reporting: Google Analytics can connect data across devices to provide a unified view of user behavior with Google Signals (User-ID also provides this functionality). Without Google Signals, the same user could be counted as multiple users if they use multiple devices to access your site. Google says that user counts are reported with greater accuracy when Google Signals is turned on.

Note: For iOS 14+ devices, Google Signals will not work for cross device reporting. User-ID is your only option in this case.
Note: For Google Signals data to be included in your reports, your property needs a monthly average of 500 users per property per day.

Remarketing with Google Analytics: You must have Google Signals enabled in order to get access to remarketing lists created with Google Analytics.
Advertising reporting features: With Google Signals turned on, advertising reporting has an additional data source to pull from in addition to your Google Analytics tagging settings.
Demographics and interests: Additional demographic and interest information is available via Google Signals.
There are some clear benefits to turning on Google Signals, particularly as it relates to advertising and reporting functionality. But there are also downsides to be aware of.
What is the Problem With Google Signals?
Google Signals can create problems with thresholding and some Google Analytics users have reported massive decreases in their available data. If this sounds like you, you have at least two options to fix it.
Turn off Google Signals. Your data should come back.
Change your Reporting Identity from the "Blended" default. Let's explore this one a bit more.
Reporting Identity in GA4
Google Analytics uses reporting identity to identify users. There are multiple "ID spaces" that Google Analytics can use.
User ID (requires User ID tracking to be set up)
Signals ID (Google Signals)
Device ID (cookies)
Modeling
The default reporting identity is "blended".
Here's how that works.
If possible, Google Analytics will first use User ID to identity users. If User ID is not available, it moves to Signals ID. Should neither User ID nor Signals ID be available, Google Analytics will use Device ID. And if no identifier at all is available, Google Analytics will use modeling.
This reporting identity choice can keep data from showing in reports due to privacy concerns. This is called "thresholding" and it protects any identifiable data. It also hides a lot of your data.
So if you're using Signals, it's worth considering using either the "Observed" or "Device-based" reporting identity instead of the default "Blended".
How to Change Reporting Identity in GA4
Simple change the radio button from the default "Blended".
Note: To choose "Device-based", click "Show all" first.
To access reporting identity, click "Reporting Identity" within your property settings in Admin.
How to Activate Google Signals
If you decide to activate Google Signals as part of your GA4 setup process, here's how to make it happen.
Expand "Data Settings" within your property settings in the Admin panel.
Then, click "Data Collection" as you can see below.
Click the "Get started" button.
You'll see this screen below. Click "Continue".
Now, click "Activate".
Are Google Signals GDPR Compliant?
Here's a standard caveat saying, "please don't take this as legal advice". With that out of the way, Google Signals does appear to be GDPR compliant.
Signals provide aggregated data. This means that personal data is anonymous. That data is not processed by a third party. You can compare this with third party cookies, which GDPR does not like.
So, alright! Good news.
Some Use Cases
Here are some common use cases for the functionality provided by Signals. This table comes directly from this Google support article.
Wrapping Up
If you've made it down to this point, congratulations! You hopefully now know a bit more about Google Signals than you did before. This article will be updated in the future. If you happen to be a Google Signals expert or otherwise have a perspective to contribute, please feel free to drop a comment and I'll update the article and credit you as the source.
Looking for something else? Feel free to leave a note in the comments or on the Root and Branch YouTube channel at youtube.com/@rooted-digital. We're always looking for new ideas!
About Root & Branch
You can learn more about Root & Branch here. Or hit the button below to check out YouTube for more digital marketing tips and training resources.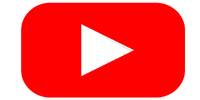 https://www.rootandbranchgroup.com/wp-content/uploads/2023/08/google-signals-600-x-350.png
350
600
Zack Duncan
https://www.rootandbranchgroup.com/wp-content/uploads/2018/06/Black_GLeaf_2-300x248.png
Zack Duncan
2023-08-30 08:00:48
2023-08-30 18:00:57
Google Signals Explained: What You Need to Know