Google Analytics is changing. Google Analytics 4 (GA4) will be the only platform that processes data beginning in the middle of 2023 . If you have been struggling to wrap your head around GA4 and all of its new features, below is a list of commonly asked questions surrounding the new property type. Feel free to add any questions you may personally have about the new platform below this blog.

When does GA4 replace UA?
On 16th March 2022, Google announced that it will sunset Universal Analytics July 1st, 2023. Enterprise users who have a paid version of GA360 may be able to process new hits in UA for slightly longer, but for the rest of us there will be no more data processed in our Universal Analytics properties starting on that date.
GA4 will replace Universal Analytics (UA) as the default and only measurement by Google for digital analytics measurement in GA. 
Will I still be able to utilize historical data from UA?
You will have until the end of December 2023 to download your historical data from UA. According to Google, historical data from UA will be open for access for at least six months after UA stops processing new data. Once this time has passed, you will not be able to access any of the historical data.
How does GA4 collect data compared to UA?
GA4 utilizes an event-based model to track and collect data on a group of events recorded for a user in a given time period. Whereas UA's session-based data model, is a group of hits recorded for a user in a given time period.
If you are were familiar with UA, this guide to understanding GA4 vs. UA may be worth a shot.
Is GA4 harder to use than UA?
GA4 is not necessarily harder to use than UA, but it is different in many ways. The main difficulty is familiarizing yourself with a similar but new layout and functionality that's recorded in a different way. For those of us who were familiar with UA, there will undoubtedly be hurdles in learning to use the new platform.
In terms of usability, the lack of historical data in GA4 will undoubtedly make reporting a challenge. That's why you should absolutely set up a GA4 property now to begin collecting data if you haven't already done so.
What is a data stream in GA4?
GA4 does away with views and instead introduces a new term called a data stream. Data streams they are sources of information that connect directly with your Google Analytics property. Thus, you can have a data stream with data for your website, Android app, and iOS app.
In the days of UA, you would need a different property for a website vs. an app. With GA4, you can combine those two data streams and have a unified view of your visitors across both app and web.
How do you set up GA4?
If you already have a Universal Analytics property, you can add a GA4 property from within your same Google Analytics account. If you haven't already created your GA4 property, this video tutorial will show you how to do it in 5 minutes with Google Tag Manager so you can start collecting data:
What is engagement rate in GA4?
An engaged session lasts longer than 10 seconds OR results in a more conversion event OR has 2 or more page/screen views. Engagement rate is the percentage of sessions considered "engaged" by Google to your total sessions. For example, if you had 100 engaged sessions, and 1,000 total, your engagement rate would be 10%.
What is engagement time in GA4?
According to Google, the User engagement metric shows the time that your app screen was in the foreground or your web page was in focus.
But GA4 does not track time on page. If you want to know how long a visitor has a single page on your site open, you'd need to set up page timer tracking for Google Analytics 4 with the help of Google Tag Manager.
Where is bounce rate in GA4?
Bounce rate is no longer a metric in GA4 as it once was in UA, with its counterpart "engagement rate" taking the reins. Google says the metric can be misleading and unreliable, especially on mobile devices as users tend not to generate multiple page views during these shorter sessions. However, many of us will miss bounce rate as it was a familiar way to track landing page performance.
Losing out on bounce rate is one of the problems with GA4 that will hit some of us harder than others.
**NEW AS OF JULY 11, 2022: An update to GA4 will now allow users to add bounce rate to their GA4 reports. However, this bounce rate is not the old calculation that most of us have been accustomed to with bounce rate. Instead, the new GA4 bounce rate will simply be the inverse of engagement rate. So if the engagement rate is 60%, the bounce rate will be 40%. If the engagement rate is 40%, the bounce rate will be 60%.
What attribution model does GA4 use? (And what exactly is an attribution model?)
Attribution assigns credit for conversions to unique ads, clicks, and factors along a user's path until they convert an event. Attribution models assign conversion credit to different touchpoints on conversion paths. They can be rules, a set of rules, or a computer algorithm. By default Google uses the cross-channel last-click model as its reporting attribution model. This gives 100% conversion credit to the last touchpoint on the conversion path. There is an option to use the ads-preferred last-click model as the reporting attribution model. However, this option is not recommended by most Analysts. The third type of attribution model is data-driven. This model distributes credit for conversions according to data for each conversion event. Then the model uses your account's data to estimate the actual contribution each click makes.
Want to know more about attribution? Check this video for a comparison of models like first click, last click, time decay, linear, and more: 
Enhanced measurement events in GA4?
Enhanced measurement events in GA4 allow you to track and measure interactions with even more content on your site. Think of them as optional automatic event trackers that you can easily turn on or off. Enhanced measurement events include: scrolls for people scrolling at least 90% of a page, outbound clicks from your website to other websites, site search for the keywords entered into your website's search function, video engagement of people watching embedded YouTube videos, and files downloads for people downloading files from your website.
There are actually 4 types of events in GA4. This event comparison of GA4 vs. UA has the details.
What are the 3 other event types outside of enhanced measurement events?
Automatically collected events –

Automatically collected events are events that are automatically collected by GA4. Automatically collected means all you need to do is implement the GA4 tracking code on your site and the events start rolling into your GA4 property.

Recommended events – 

These are events that you implement into your property, but they already have predefined names and parameters. These events have the capability of unlocking existing and future reporting capabilities.

Custom events – Custom events are just events that you define yourself. They should only be utilized when none of the automatic or other events make sense for your situation. These events also tend not to show up in reports, and actually require you to build a separate custom report.
How to create segments in Google Analytics 4?
A segment is a subset of your Analytics data. For example, of your entire set of users, one segment might be users from a particular continent. Let's learn how to create a segment below:
On the left-hand side of GA4, select Explore.
The

 

Explorations workspace

 

appears.

Create a new exploration or select an existing one.

On the left, in 

Tab

 Settings, in the 

Segments

 section, click the 

plus

 sign.
There are three options for creating new segments:
Create a custom segment by defining all the parameters yourself.

Start with a suggested segment based on common use cases.

Right-click

 a data point in your visualization to open the 

context

 menu, then select 

Create segment from selection

.
Can you link GA4 with Google Ads?
Yes, linking Google Analytics 4 properties to to both individual and manager Google Ads accounts is possible. Doing so will give you a better understanding of your customer cycle. Each property can have up to 400 links. You may want to consider creating a Google Ads manager account. Then link it to your Analytics property if your current Google Ads setup exceeds this limit.
Can you link Google Analytics 4 with Search Console?
Yes, you can connect your GA4 account with your Google Search Console property. By integrating the property with GA4 you can view data on things such as queries, impressions, clicks, landing pages, CTR, etc. You can only link your Google Search Console property with one data stream. Plus the reports need to be manually published via the 'Library' menu. You can find the report under the left navigation to appear in your GA4 reporting view.
If you haven't done it yet, here's a 3 minute guide to linking GA4 with Search Console:
What is a Conversion in GA4?
A conversion in GA4 is any event you flag to let Google know that it contributes to the success of your business. Users interacting with your site or app will trigger these events. Triggered events will then register a conversion in your GA4 property.
For an in depth view of conversion tracking in GA4 vs. UA, this tutorial may be helpful:
Wrapping Up
Google Analytics 4 brings a lot of new and unique features to the table. Staying up to date is a must when it comes to change on these platforms. Utilize and setup the property now, to begin collecting historical data in the dashboard for future use! We hope you enjoyed this article, you can check more out here. In the meantime, have fun and keep on learning!
About Root & Branch
Root & Branch is a certified Google Partner agency and focuses on paid search (PPC), SEO, Local SEO, and Google Analytics. Learn more here, or hit the button below to check out YouTube for more digital marketing tips and training resources.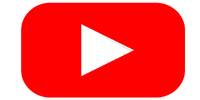 https://www.rootandbranchgroup.com/wp-content/uploads/2022/06/ga4-faq-600-x-350.png
350
600
Camerone Giancaterino
https://www.rootandbranchgroup.com/wp-content/uploads/2018/06/Black_GLeaf_2-300x248.png
Camerone Giancaterino
2022-06-24 10:21:18
2022-08-12 10:25:26
GA4 FAQs