GA4 Setup: 6 Essential Tasks to Get the Jump on GA4
It's happening. GA4 will be the only Google Analytics option in July 2023. If you want a solid GA4 setup, this guide will show you 6 essential setup tasks.
Google made a big announcement on March 16, 2022. Universal Analytics (UA) will be deprecated at the end of June 2023. Google Analytics 4 will be our only option beginning July 1, 2023. Let's set aside how I feel about that for a minute (not excited), and deal with the reality that we're now living in. If we're going to keep using Google Analytics, it's time to start getting comfortable with the new platform. Accomplishing these 6 essential tasks is a great way to get the head start we need.
Note: if you're uncertain about the difference between the two Google Analytics property types, you may want to check this guide to GA4 vs UA first.
Set Up Google Analytics 4 On Your Site (#1)
You've probably already done this. If so, skip on down to number 2. But if you haven't yet installed GA4 on your site, that's the place to start first. Unlike some other things in GA4, the initial setup process is pretty quick and painless.
This video overview shows how to do it all in about 5 minutes. Please note: this does require the help of Google Tag Manager to install your GA4 tracking code. If you're not yet using GTM, you should be. It is helpful with UA, and I believe is even more important now with GA4. Here's how to install GTM on WordPress if you need any help.
GA4 officially up and running now? That's great. Let's keep on rolling!
Learn How Events Work in GA4 (#2)
Did you know there are 4 categories of events in GA4? That's right. Four! And they all have different things you need to know to set them up. Fortunately, some are are pretty simple.
What Are The Event Categories in GA4?
So glad you asked. The first bucket is "automatically collected events". Any guesses what you need to do in order to set them up? That's right. Nothing! Your GA4 property begins tracking event data for these events as soon as it is installed. GA4 has an "event based" data model. That means even something like the start of a session (a Page View "hit type" in Universal Analytics), is an event "hit type" in GA4. See below for 3 automatically collected events in GA4.
session_start: This event fires when a user first launches a session with a website (or app).
first_visit: Was it the first time this particular user has been on the site or the app? If so, the first_visit event will fire.
user_engagement: Once Google Analytics determines a user is engaged with a page (i.e. not user who lands and then almost immediately bounces away), a user_engagement event will fire.
The second type of events in Google Analytics 4 are called "enhanced measurement" measurement events. This is a spot where GA4 has a leg up on UA. Tracking event data like scrolls, outbound link clicks, video engagement, and file downloads in Universal Analytics requires the help of Google Tag Manager (GTM). In GA4, you can simply toggle on enhanced measurement events in the Admin section of your Data Stream. Check it out below!
The third type of GA4 events are called "recommended events". These events require the help of GTM to implement. Google provides recommended naming conventions and event parameters for these events. The fourth and final type are called custom events. With a custom event, you are free to create any additional events that you need for your measurement plan.
As you work through your initial GA4 setup, I'd recommend you do 3 things.
If you want to read more about GA4 events and see how they stack up against UA events, check out this event tracking comparison.
Want to see how Google defines these 4 event categories? Personally, I don't think the Google documentation is especially robust, but you can check it out here.
To get some hands on practice with GA4 event tracking that requires more than just toggling on enhanced measurement, I'd consider creating a GA4 event tracking tag in Google Tag Manager and creating a custom event. The embedded video below walks through GA4 internal link click tracking (only external links are automatically collected events). It includes creating your trigger and your GA4 event tag with event parameters.
Register Your Event Parameters as Custom Dimensions in GA4 (#3)
Did you follow my advice and go through the tutorial to track your internal link clicks in GA4? If so, you need to become familiar with this step. In GA4, you must register your event parameters as custom dimensions in order to see your event data. Crazy, right?
This is a completely different (and completely incremental) step compared to Universal Analytics. In fact, it's so different and not intuitive that for the longest time I couldn't figure out why I wasn't seeing my event parameter data in GA4. Here's what you need to do (refer to the image below).
How to Register a Custom Dimension in GA4
Access the "Configure" menu in the left-hand menu navigation. See below in the red dashed circle.
Select "Custom definitions" within the Configure menu area. See the solid red rectangle below.
Hit the blue button at right to "Create custom dimensions". I bet you can see it at right below. If you can't, look for the white arrow with the red background to point the way.
From here, you will create a new custom dimension with a "dimension name" that you want to see in your event reporting. You'll also need to enter the precise "Event parameter" that you created in your GTM tag set up. You can see 4 Custom dimensions in the Root and Branch GA4 property in the solid green rectangle. The first of those reveals the specific search queries from users on the site. Spoiler alert: setting up site search tracking is the 4th GA4 setup task you'll find below.
But first, a little more info about custom dimensions in GA4. 
Custom Definition Info in GA4
Some more fun facts about custom definitions to carry on your way:
Custom definitions include both "custom metrics" (for any calculated metrics you create) and the aforementioned "custom dimensions".
Custom dimensions can be either event-scoped or user-scoped. All of the custom dimensions shown in my example above are event-scoped. The same will be true for other custom event parameters that you are registering. If you create any custom metrics, they will all be event-scoped.
A user-scoped custom dimensions could be something like "existing customer" (yes or no) or "profession" or even "favorite color" (if you collected that data, for some reason). Google describes a user-scoped dimension as something that is a "static or slowly changing attribute". For more, read the Google help article.
You can create up to 50 event-scoped custom dimensions and 50 event-scoped custom metrics in a single GA4 property.
You can create up to 25 user-scoped custom dimensions per GA4 property. 
How to Create Custom Dimensions
For a click by click walkthrough of creating custom dimensions for your GA4 custom event parameters, watch the video guide.
Set Up Site Search Tracking in GA4 (#4)
Many of us were not properly using site search tracking even in Universal Analytics. And that's a shame because it can be very helpful. When we know what users are looking for on our site, it can help guide everything from our site layout to refining our FAQ pages to creating our ongoing content strategy. 
So if you have a search bar on your site, this GA4 setup step is for you. You can use this information to refine your current site layout, get new content ideas, or add a truly helpful FAQ page.
Better yet, if you've paid attention from the last two GA4 recommendations you already have the capability to do this! After recommendation #2, you can now track site search as an enhanced measurement event. And if you watched the video above, you know how to register custom definitions. That's all there is to it! Simply create a custom dimension as shown in the image below. The red dotted rectangle shows the "Dimension name" of Site Search Term that will show up in my reports. Use this, or feel free to use something you like better. The "Event parameter" of search_term is a non-negotiable. You must enter this exactly in order for things to work.
Set Up a GA4 Form Submission Conversion (#5)
If you have an Ecommerce site and don't care about submitted contact forms, well, you can skip this step. For the rest of us, we most likely have at least one form on our website that we'd like to track. In fact, submitted contact forms are the single most important macro conversion for many websites.
If you use a dedicated thank you page with your contact forms (where you send users after a successfully submitted form), you likely used a simple "destination goal" to track submitted forms in the days of Universal Analytics. It's not so simple in GA4. Since the data model is all event-based instead of page view and session based, you will need to create a pageview event in GTM and then have GA4 count that specific event as a conversion. Watch the video below for a step by step guide.
A Note About Thank You Pages for Tracking
Some people don't like tracking thank you pages to help track forms. And it's true there are some downsides, especially related to data integrity (thank you pages can be susceptible to double counting). I personally don't tend to get too bent out of shape about that, since you can generally de-duplicate the data without too much trouble. But with that being said, there are other ways to track submitted forms other than thank you pages. The tracking methodology is often specific to the type of form that you're using and how it works. For example, if you use Contact Form 7 (the most downloaded form plugin for WordPress) you can follow this CF7 form tracking guide. If you're in a different boat, you'll just have to do a little more poking around the internet.
Replicate Your Favorite UA Reports in GA4 (#6)
Getting all this great event and conversion data in your GA4 property is great. But it won't do you much good if you don't analyze your data to gather insights you can use. And analyzing data is much different in GA4 relative to Universal Analytics.
GA4 Reports vs. UA Reports
Universal Analytics was essentially built as a comprehensive suite of reports. Want to analyze your top landing pages? There's a built in Landing Pages report for that. Want to understand what pages users are leaving your site from most frequently? It sounds like the Exit Pages report is where you want to go. The list of highly effective reports goes on and on (including the Site Search report, Site Speed report, Device Overview report, New vs. Returning User report, Affinity Categories report, and more). GA4, on the other hand, seems built more towards collecting data in a more privacy-compliant way. Actually using the data requires us to do a lot more manipulation than our history with UA might lead us to expect.
So What to Do?
Personally, I am trying to get comfortable with a few regular reports within GA4 so I can establish my reporting comfort zone and grow from there. And for me, there are few reports more comfortable than the Source/Medium traffic acquisition report in UA. I love this report. It's a simple and straightforward way to see a high level view of top traffic sources, and how many conversions each are driving. You can use it to make high level media allocation decisions, get a snapshot of conversion rate performance, and compare where traffic growth is coming from.
It's also not available out of the box with GA4. The good news is that it's not hard to replicate a version of the Source/Medium traffic report. The embedded video below shows how to customize the Traffic acquisition report in GA4 so you can see your data at the Source/Medium level. Once you're done, you'll be able to hit the drop down menu (the blue plus button in the red circle below) and see "Source / medium" as an option for traffic data aggregation as shown below.
Here's the video tutorial to make it happen. Skip ahead to the 2:57 mark if you want to pass on the Source/Medium report review from UA and jump right to GA4.
There. That feels better.
Wrapping Up
I hope this helps as you think about your plans for Google Analytics 4.  There's a lot to learn with the platform.  But you can get up to speed if you implement these 6 GA4 setup essentials.
About Root & Branch
Root & Branch is a certified Google Partner agency and focuses on paid search (PPC), SEO, Local SEO, and Google Analytics. Learn more here, or hit the button below to check out YouTube for more digital marketing tips and training resources.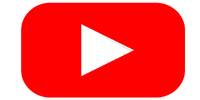 https://www.rootandbranchgroup.com/wp-content/uploads/2022/04/ga4-setup-600-x-350.png
350
600
Zack_Duncan
https://www.rootandbranchgroup.com/wp-content/uploads/2018/06/Black_GLeaf_2-300x248.png
Zack_Duncan
2022-04-06 05:07:13
2022-04-06 17:53:02
GA4 Setup: 6 Essential Tasks to Get the Jump on GA4